FOR IMMEDIATE RELEASE: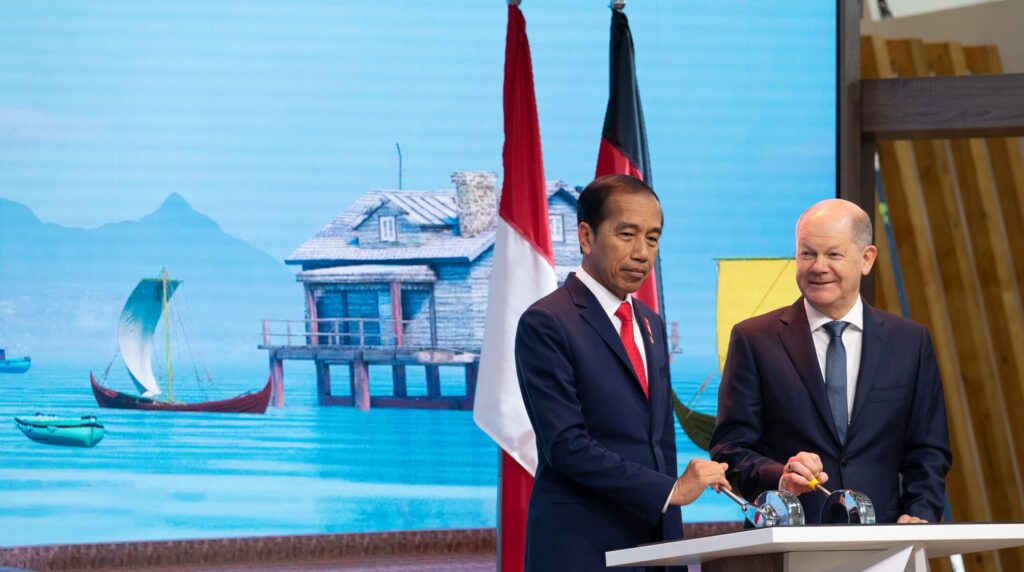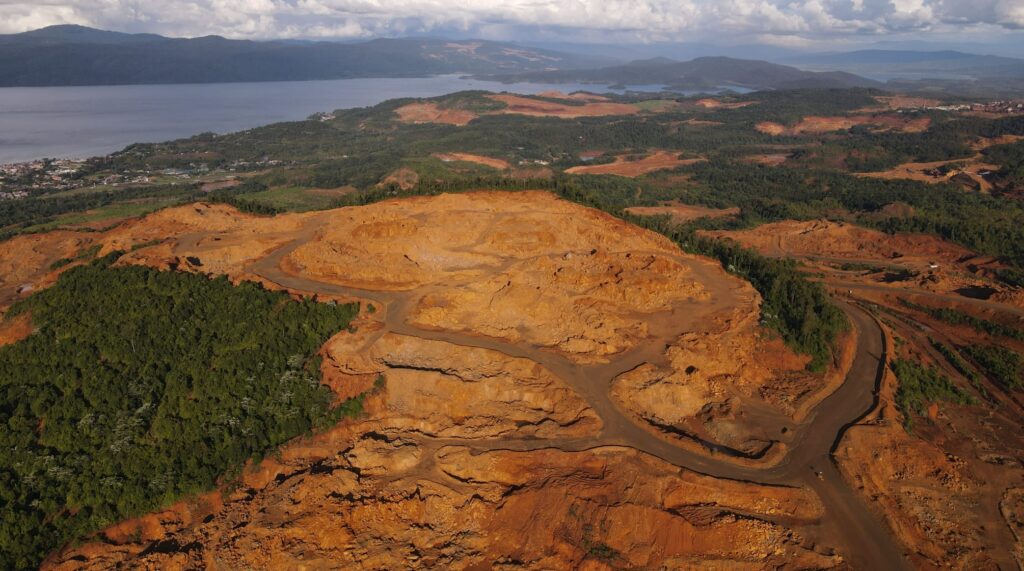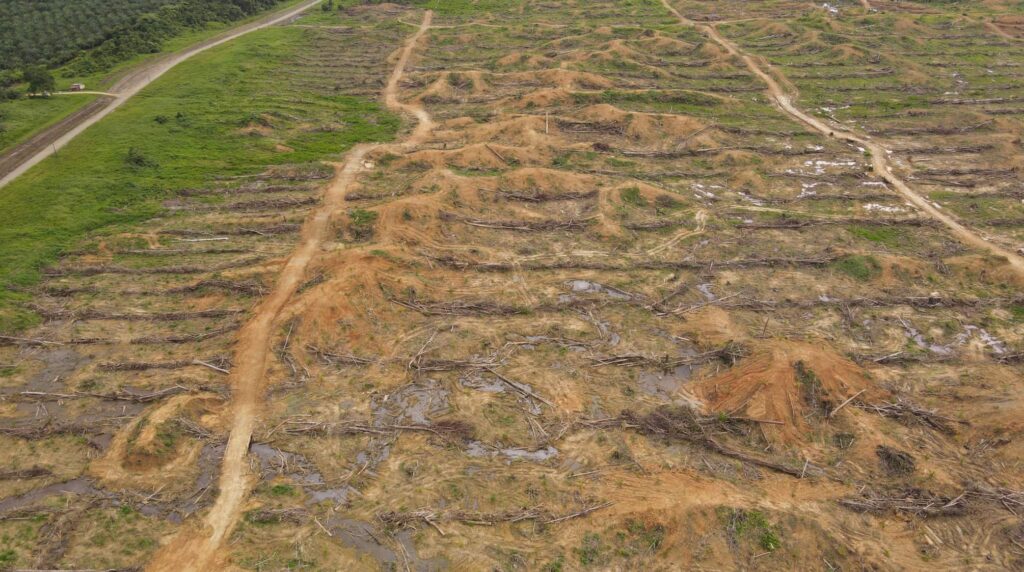 Joint press release by Rainforest Rescue (Rettet den Regenwald e.V.), Watch Indonesia!, Stiftung Asienhaus and International People's Tribunal (IPT) 1965
Indonesia is the partner country of Hannover Messe 2023. More than 470 Indonesian companies and associations are attending the industrial fair and seeking investors.
Environmental and human rights organizations are warning potential investors against exploiting nature and disregarding the rights of mostly Indigenous communities.
Potential business partners share responsibility for the negative impacts of such projects.
Indonesia is the partner country of Hannover Messe 2023. Of the more than 7,000 exhibitors from all over the world, over 470 Indonesian companies and exhibitors will be attending the fair and looking for investors. Many of those companies generate their profits by exploiting nature and damaging biodiversity – and thus, ultimately, impacting the climate. Large-scale mining and infrastructure projects – including those for green infrastructure – often disregard the rights of Indigenous, local and poor communities.
Environmental and human rights organizations from Germany are reminding potential investors of their responsibility and calling on companies, banks and governments not to invest in projects that destroy the environment and people's livelihoods. Investments based on the exploitation of people and natural resources are neither environmentally friendly nor sustainable.
As can be seen on the partner country page of the Hannover Messe website, Indonesia's focus is on profit and growth: The promise of growth for the "entire archipelago" is an indication that the exploitation of nature and people is now looming for eastern Indonesia. This will amount to land grabs, destruction of Indigenous and local cultures, and loss of rainforest on Sulawesi, the Moluccas, Papua, and numerous smaller islands.
With regard to other buzzwords used on the partner country page, "sustainability" refers here to electric vehicles and agrofuels. Over the past decade, more than twelve million hectares of forest have been destroyed to make way for oil palm plantations producing supposedly "sustainable" biodiesel. Twenty million people have lost their livelihoods as a result. Electromobility is currently a major driver of Indonesia's economy, and vast quantities of nickel are needed for electric vehicle batteries. To enable nickel mining, Indonesia is destroying protected areas and polluting rivers and seas on Sulawesi and in the Moluccas.
"Increasing the value of natural resources" and "strengthening the industrial structure" indicates that Indonesia is no longer content to be an exporter of raw materials, but intends to keep more of the value chain at home. This means the creation of special industrial zones where civil and labor rights are restricted, as well as the massive expansion of manufacturing facilities and supply chains. In view of the clampdown on civil rights and the economic dominance of security forces, this means even more ruthless attacks on communities, their livelihoods and nature.
New legislation such as the "Omnibus Law" for job creation is designed to create an investor-friendly environment, but largely undermines environmental standards and human rights. The criminalization of environmental and human rights defenders is on the rise, as are violent attacks by security forces acting with complete impunity.
For ethical investors, the conditions for sourcing raw materials in Indonesia are troubling, to say the least.
Appeal by environmental and human rights activists to investors
The organizations Rainforest Rescue, Watch Indonesia!, Stiftung Asienhaus and the International People's Tribunal 1965 are issuing the following call to businesses and governments:
Do not participate in the sellout of our planet. Indonesia has the third largest rainforest on Earth, with crucial importance for biodiversity and climate.
Pursuing economic growth at the expense of nature and communities is a terrible mistake. Investors from the global North are destroying the livelihoods of a significant share of the Indonesian population.
Investing in destructive projects entails grave risks not only for people, the climate and biodiversity, but also for the "sustainability" of the involved companies.
Marianne Klute, Co-Chair Rainforest Rescue: "Investments based on the exploitation of nature and people are not sustainable. They not only destroy the livelihoods of those directly affected, but the basis of humanity as a whole. Respect for human rights and the protection of biodiversity and nature must form the basis of treaties and trade agreements."
"The rampant land grabs in Indonesia must be stopped. Forests continue to be cut down and people displaced for profit and supposedly in the name of climate protection – as in the case of nickel mining for EV batteries. Investors in such projects bear a share of responsibility and must fulfill their due diligence obligations," says Raphael Göpel of Stiftung Asienhaus.
"'Digital transformation' and 'sustainable energy transition' are buzzwords that Indonesia uses to promote investment, financial aid and technology transfer. They stand for massive infrastructure projects that are already affecting numerous communities: Water sources are running dry, drinking water and air are being polluted, farmland destroyed and fishing grounds poisoned. This is taking place against a backdrop of advancing militarization and increasing restrictions on freedom of expression and freedom of the press. Investors and governments must be aware of these impacts and act accordingly – as laid out in international agreements such as the Convention on the Protection of the Rights of Indigenous Peoples. International climate protection and universal respect for human rights are two sides of the same coin," says Christine Holike of Watch Indonesia!.
For further information, please contact
Rainforest Rescue (Rettet den Regenwald e.V.), Marianne Klute, [email protected],, Tel. +49 40 228510831
Stiftung Asienhaus, Raphael Göpel, [email protected], +49 221 71612125
International People's Tribunal 1965, Sri Tunruang, [email protected], +49 176 31197664
Watch Indonesia! e.V., Christine Holike, [email protected], +49 30 69817938
***********************
Rainforest Rescue works to preserve the rainforests and supports rainforest defenders worldwide. www.rainforest-rescue.org
Stiftung Asienhaus is committed to human rights, social participation, social justice and environmental protection. www.asienhaus.de
International People's Tribunal 1965 addresses the many acts of violence during the period of the massacres of 1965–1966 in Indonesia.
Watch Indonesia! eV is committed to democracy, human rights and the environment in Indonesia and East Timor. www.watchindonesia.de
Source : https://www.rainforest-rescue.org/press-releases/11430/hannover-messe-no-to-investments-at-the-expense-of-the-environment-and-human-rights