18 July 2023| Global, NGO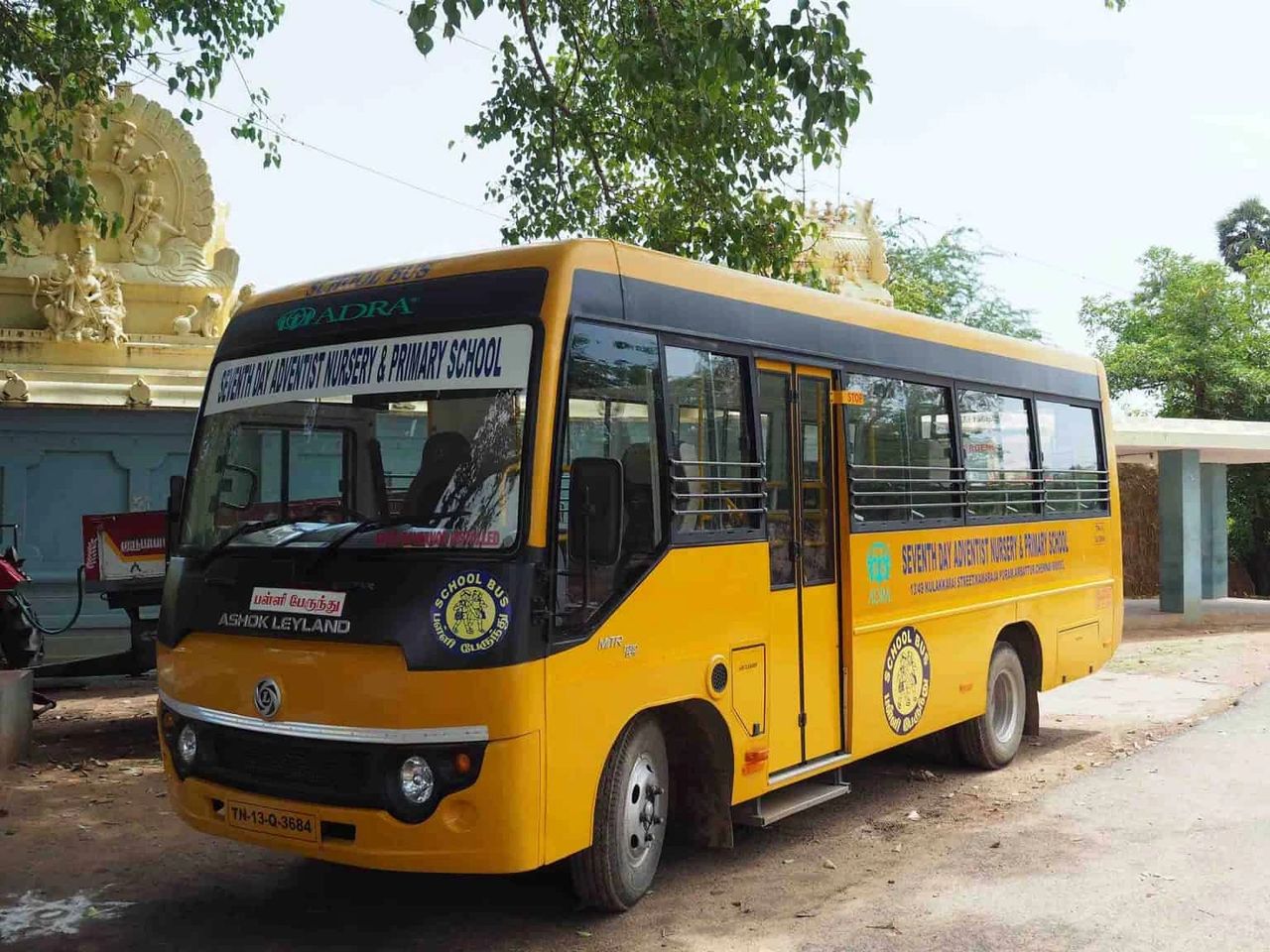 In India, ADRA Austria launched an innovative project to provide education to underprivileged children. It's reported that 21 percent of children in India live in extreme poverty. In order to survive, children are forced into child labor and at times can earn the same amount as an adult to help support their families. Younger children who are unable to work, are often left alone in the villages and are not able to attend school. The families' struggle to survive day to day. Education often takes backseat compared to other life essentials like food and water, that the little income they can gather, can provide for.. ADRA aims to offer life-changing learning opportunities to children who might not have a chance to experience their right to receive an education. How? By converting a bus into a fully functional mobile school and helping them forge a different future for themselves.
Overcoming Safety Concerns
Prior to this program, the village had a significantly high number of children who did not attend school, particularly those above the age of 11. This was due to safety concerns that many parents had with sending their children to school on their own. The roads are deserted and narrow, and often frequented by speeding trucks carrying heavy cargo. Children traveling alone are more vulnerable to being trafficked and harmed. With the lives of their children at risk, many parents were apprehensive and concerned about the danger children could face if sent to school on foot.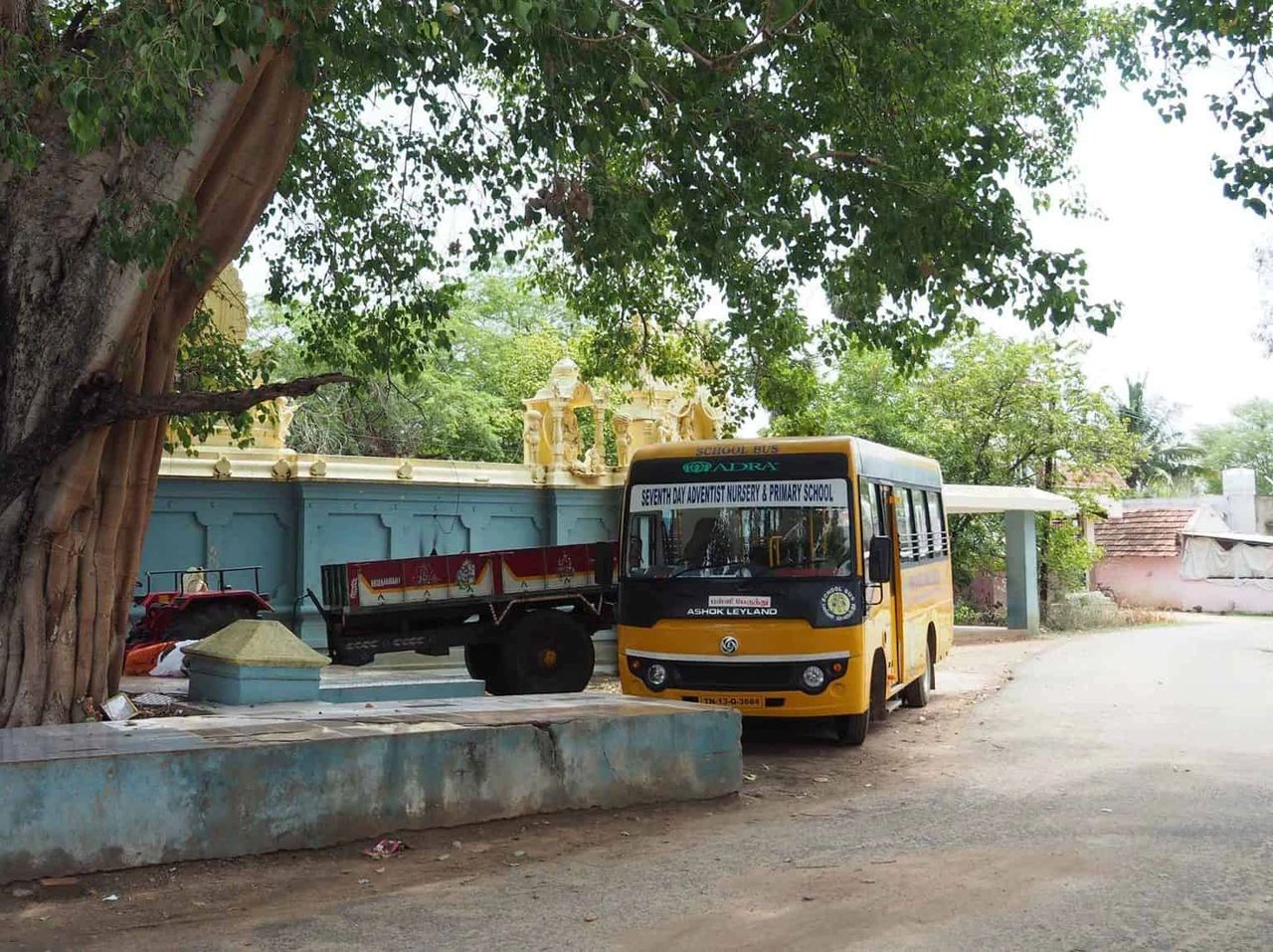 Bringing Education to the Doorsteps
Since the closest school is kilometers away, the ADRA mobile school is committed to picking up the children from their village and transporting them to the nearest public school, which generously provides a classroom for the children to occupy. Besides providing transportation, the mobile school bus offers a variety of fundamental skills that can help with their transition into the traditional education system such as reading, writing, and basic mathematics. The children from the community could now experience and actively participate in educational sessions, opening doors to a world of knowledge that was previously out of reach.
Addressing Hunger and Monitoring Progress
In addition to promoting the successful integration of children into public schools, the mobile school program also aims to combat hunger. Many children in the village suffered from poor nutrition, leading to stunted growth and developmental issues. ADRA ensures a follow-up process to monitor the progress of these children, ensuring that they received the support necessary for their overall development.
A Commitment to Empowerment
While the living conditions in the village remained challenging, ADRA's unwavering commitment to empowering children remains. We firmly believe in providing these young minds with the foundational skills and knowledge necessary for their academic progress. The mobile school project not only offers a safe and inclusive learning environment but also a sense of hope and possibility in the hearts of these children.
About ADRA
The Adventist Development and Relief Agency is the international humanitarian arm of the Seventh-day Adventist Church serving in 118 countries. Its work empowers communities and changes lives around the globe by providing sustainable community development and disaster relief. ADRA's purpose is to serve humanity so all may live as God intended.
Source : https://adra.org/india-3-ways-the-mobile-school-is-making-a-difference