Turfgrass AI and EV Technology Leader FireFly Automatix Appoints Liz Hocker to Board of Directors
–Hocker to Assist with Operations, Capital Formation and Growth Strategies to Propel Company's Future Strategic Technology Directive–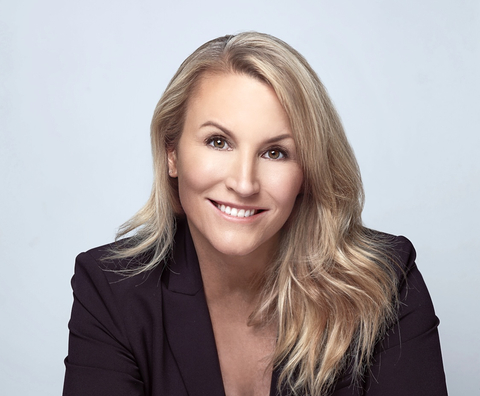 September 14, 2023 09:00 AM Eastern Daylight Time
SALT LAKE CITY–(BUSINESS WIRE)–On the heels of the most successful launch in FireFly Automatix, Inc.'s history – the recent introduction of the fully autonomous M100-AV electric professional mower – the company today appointed former Nasdaq Managing Director of the Southwest United States, Liz Hocker, to its Board of Directors.
"putting an end to grass cutting as we know it."Tweet this
With more than 25 years' experience in business consulting, banking, HR, and Capital Markets, Hocker has positively impacted hundreds of companies through the operations and people-oriented initiatives her teams have delivered. At Nasdaq, she worked with more than 135 companies on successful new listings, representing more than $117 billion in market value, including some of the highest profile IPOs in the world.
"We are very excited to welcome Liz to our Board of Directors," said FireFly Automatix CEO Andrew Limpert. "For many years I have experienced firsthand her drive and determination to create value for the companies she's listed and supported via Nasdaq over her distinguished career."
"Liz has expertise in governance and Board structure and is well-connected and respected in the capital markets," Limpert continued. "As the first member of our independent board, Liz will be instrumental in FireFly's continuing growth as a leader in the automated, Autonomous and Electric vehicle agriculture space."
FireFly Automatix's M100-AV has been acknowledged by Fox News as "a monster AI-machine with blades" that is "putting an end to grass cutting as we know it." Likewise, New Atlas has lauded the M100-AV as an "AI-powered" mega mower that "rips through 19 football fields on a charge."
"I'm delighted to join the FireFly Automatix Board of Directors," Hocker remarked. "FireFly's sustainable approach to agriculture and environmental maintenance is revolutionizing the industry," she continued. "I look forward to applying my years of experience in business operations and capital markets to help drive FireFly's growth into its next attainable realm."
Liz Hocker received her Bachelor of Arts from St. Edward's University and is currently a Mentor at The Capital Factory. She was awarded "Volunteer of the Year" by the Greater Austin Chamber of Commerce in 2019, Austin Business Journal's "Profiles in Power, Women of Influence" in 2015, and was a Leukemia and Lymphoma Society 2018 "Woman of the Year" Pediatric Cancer Research Grant winner.
About FireFly Automatix, Inc. :
Founded in 2010 in Utah's Silicon Slopes technology hub, FireFly Automatix, Inc. is a technology leader for the turfgrass industry. From its headquarters in Salt Lake City, the company manufactures a continuum of autonomous, hybrid, and electric equipment for the turfgrass sector. Their products provide increased productivity, fuel and labor savings, and data and connectivity to agriculture and turf management. FireFly was named Utah's fastest growing company in 2016 and 2017 by MountainWest Capital Network and has demonstrated high resilience through the COVID pandemic. The company has advanced rapidly to become the predominant provider to many of the turf farms in the US, while also serving a growing international customer base. For more information, visit fireflyautomatix.com.
#SportsTurf #TurfManagement #Golf #AutonomousVehicle #Robotics #AgTech #ElectricVehicle #SiliconSlopes
Contacts
PR Contact:
SnappConner PR
Cheryl Conner, 801-806-0150
[email protected]
Source : https://www.businesswire.com/news/home/20230914868170/en/Turfgrass-AI-and-EV-Technology-Leader-FireFly-Automatix-Appoints-Liz-Hocker-to-Board-of-Directors