Soho House & Co Promotes Tom Collins to Chief Operating Officer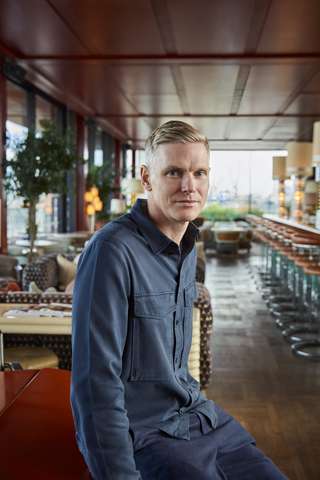 November 10, 2023 07:31 AM Eastern Standard Time
LONDON–(BUSINESS WIRE)–Soho House & Co Inc. (NYSE: SHCO) ("Soho House & Co.," or "the business") has today announced that Tom Collins, who was previously Soho House & Co.'s UK, Europe and Asia Managing Director, has been appointed to the role of Chief Operating Officer effective November 1, 2023.
Prior to his current role, Tom has held a number of senior leadership roles at Soho House during his ten-year tenure, starting in UK operations and moving to management of the European region in April 2022, successfully opening four Soho Houses in eight months. At the start of 2023, his remit expanded to include Asia which included opening the Company's first House in South East Asia, Soho House Bangkok. Tom first joined the Company as Head Chef of the original Soho House, 40 Greek Street.
Tom will report into Andrew Carnie, Chief Executive Officer of Soho House & Co, who commented: "I am delighted that Tom has agreed to take on this role and to help drive Soho House & Co.'s continued growth and success. As operational lead across multiple successful regions, Tom has more than proven his ability during his long tenure with the business. I look forward to working further with Tom and the rest of our leadership team as we continue to grow and enhance the experience for our members, and drive greater profitability."
Collins said: "Soho House has been on a remarkable journey during the last decade, expanding into exciting cities and welcoming new members from around the world. I've had the privilege of learning from Nick and Andrew's visionary leadership and the development opportunities they've offered me have been the cornerstone of my career. I'm genuinely excited to embrace this new challenge and contribute to the future success of Soho House."
About Soho House & Co
Soho House & Co Inc. is a global membership platform of physical and digital spaces that connects a vibrant, diverse and global group of members. These members use the Soho House & Co platform to work, socialize, connect, create and flourish all over the world. We began with the opening of the first Soho House in 1995 and remain the only company to have scaled a private membership network with a global presence. Members around the world engage with Soho House & Co through our global collection of 42 Soho Houses, 9 Soho Works, The Ned in London, New York and Doha, Scorpios Beach Club in Mykonos, Soho Home – our interiors and lifestyle retail brand – and our digital channels. The LINE and Saguaro hotels in North America also form part of Soho House & Co's wider portfolio.
Contacts
Investor relations
[email protected]

Media relations
[email protected]
Source : https://www.businesswire.com/news/home/20231110074815/en/Soho-House-Co-Promotes-Tom-Collins-to-Chief-Operating-Officer