Rob Markey Joins Forethought's Board of Directors, Strengthening Leadership in Generative AI for Customer Service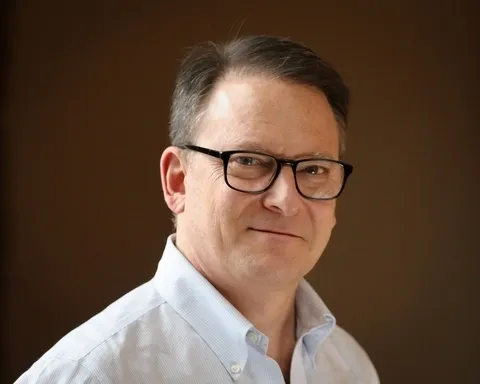 August 15, 2023 09:00 AM Eastern Daylight Time
SAN FRANCISCO–(BUSINESS WIRE)–Forethought, the leading generative AI for customer support automation, today announced the appointment of Rob Markey to its Board of Directors. Markey brings with him a wealth of expertise and a deep understanding of customer loyalty and satisfaction, making him an invaluable addition to the team.
"Exceptional customer experience can play a huge role in driving sustainable growth"
Tweet this
As a partner in Bain & Company's San Francisco office and the former global leader of the firm's Customer Strategy and Marketing practice, one of the key factors that drew Markey to Forethought was the company's pioneering efforts in applying generative AI to revolutionize customer service. He recognizes the intriguing and potent approach that Forethought offers, which enhances the quality of customer experience while streamlining and optimizing support operations.
"Exceptional customer experience can play a huge role in driving sustainable growth," said Rob Markey. "Forethought's technology demonstrates how AI solutions can provide better and more reliable customer service while removing routine or mundane tasks from customer interactions. It can empower human agents to focus on building meaningful connections and resolving complex issues."
Throughout his illustrious career, Markey has played a pivotal role in assisting large companies in becoming loyalty leaders, driving profitable organic revenue growth. He has advised some of the world's most renowned customer service brands and successfully transformed companies from industry underdogs to frontrunners.
"We are thrilled to welcome Rob Markey to our Board of Directors," said Deon Nicholas, CEO and Co-Founder of Forethought. "His profound understanding of customer loyalty and his influential work in the field of customer experience align perfectly with Forethought's vision to transform customer service using cutting-edge AI technology. We are confident that Rob's guidance and expertise will contribute significantly to our mission of delivering exceptional customer experiences."
In addition to his remarkable client achievements, Rob Markey also invented the Net Promoter System, working with his collaborator and co-author of The Ultimate Question 2.0, Fred Reichheld. Rob leads the NPS Loyalty Forum, a prestigious group comprising approximately 45 senior executives from loyalty-focused companies worldwide. Among them are prominent organizations such as The Vanguard Group, American Express, Google, E.ON, NatWest, LEGO, PwC, and Intuit.
About Forethought
Launched in 2018, Forethought is the leading generative AI suite for customer support, trained on proprietary data. Forethought's products enable seamless customer experiences by infusing generative AI, powered by Large Language Models (LLMs), at each stage of the customer support journey. The company powers support for leading customer-centric organizations like Instacart, Upwork, and Marriott, and has raised $90M+ in venture capital from leading investors including NEA, Ashton Kutcher & Guy Oseary's Sound Ventures, Operator Collective, and Robert Downey Jr.. Forethought was recognized as one of G2's Best Software Products for 2023, one of CNBC's 25 Top Startups for the Enterprise in 2022, and won Startup Battlefield at TechCrunch Disrupt in 2018.
Contacts
Hannah Williams
SutherlandGold for Forethought
[email protected]
Source : https://www.businesswire.com/news/home/20230815214333/en/Rob-Markey-Joins-Forethoughts-Board-of-Directors-Strengthening-Leadership-in-Generative-AI-for-Customer-Service