PPM Promotes Within Investment Team
Deputy CIO, Head of Fixed Income Research and Head of Insurance Solutions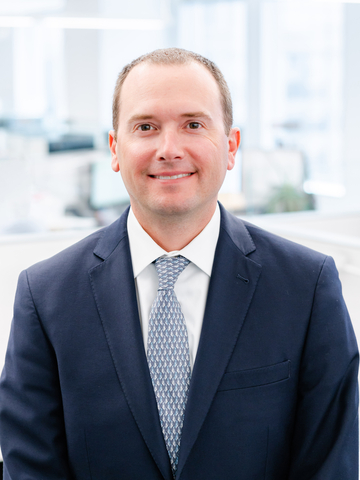 September 12, 2023 09:47 AM Eastern Daylight Time
CHICAGO–(BUSINESS WIRE)–PPM America, Inc. (PPM) is excited to announce that Ogechi Nwachukwu is transitioning from Head of Fixed Income Research to the newly formed position of Deputy Chief Investment Officer. In this role, he is responsible for ensuring the continuity of the investment practices that have driven PPM's performance results. Ogechi joined the firm as an analyst in 2001, and his success in that role lead to his promotion to Head of Credit Research in 2018. Overall, he has 26 years of investment experience.
"I am honored to be promoted to Deputy CIO and help lead this team of experienced investment professionals," said Ogechi. "From day one, my focus has been to maintain the consistent execution of PPM's investment process on behalf of our clients throughout all our strategies."
"Ogechi's demonstrated leadership, temperament, analytical and communication skills are ideally suited for this role. His promotion both strengthens the firm internally and will ultimately deepen our relationships with clients," said Craig Smith, President, Chief Executive Officer and Chief Investment Officer.
Sundeep Mullangi has been promoted to replace Ogechi as Head of Fixed Income Research, a 32‑person team covering corporate credit, structured finance and debt restructuring. Sundeep has been a member of PPM's research team for 21 years and was primarily responsible for analyzing the credit of US banks and brokers, life insurance and P&C insurance companies. Sundeep's extensive knowledge of the firm's research processes and portfolio companies that he covered, plus his mentoring of junior analysts, made him the natural choice to lead the team.
Additionally, Brian Manczak has been named Head of Insurance Solutions and is responsible for ensuring that general account portfolios are optimized using all of PPM's investment capabilities. Brian started at PPM 15 years ago as a member of the private placements team before joining the general account portfolio management team in 2019 to oversee the investment grade corporate portfolio. He will also be part of the effort to grow PPM's third-party business with insurance clients. PPM managed $54.7B in insurance assets as of June 30, 2023.
"The intent of these collective changes is to prioritize the evolving needs and interests of our clients," Craig Smith added. "With strong leaders working together across our various teams, we feel we are best positioned to serve our investors going forward."
About PPM America
Our mission is to be indispensable to our clients.
Founded in 1990, PPM is a US-based institutional asset manager with $70.27 billion in assets under management as of June 30, 2023. We have the experience to provide client investment solutions in public fixed income, private equity and private debt. Our investment approach is guided by team-based values and our firm size which allows us to remain nimble and investment-led. For more information, please visit PPM's website at ppmamerica.com.
PPM is an indirect, wholly owned subsidiary of Jackson Financial Inc. (Jackson, NYSE: JXN), a publicly traded company. Jackson is a US retirement services provider with market leadership supported by its diverse portfolio of differentiated products, efficient and scalable operating platform and industry-leading distribution network.
Contacts
Julie Bruzek, Senior Managing Director
Marketing & Communications
312-843-5969
[email protected]
www.ppmamerica.com
Source : https://www.businesswire.com/news/home/20230912560629/en/PPM-Promotes-Within-Investment-Team