Mike Pompeo to attend the American Mediterranean Investment Forum in Athens, Greece
70th U.S. Secretary of State, Michael R. Pompeo will attend the first American Mediterranean Investment Forum hosted by Joseph Sassoon Group in Athens this September
Athens, July 5th 2023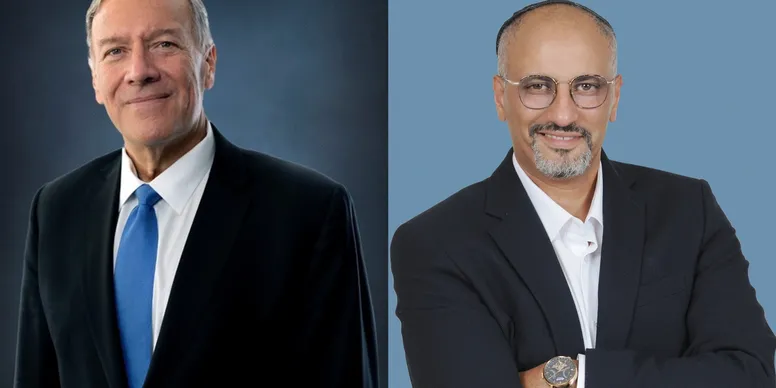 Net inflows of Foreign Direct Investment to Greece in 2022, according to the latest available data from the Bank of Greece, exceeded €7.2 billion (€7,221 million), compared to €5.3 billion (€5,350 million) in 2021.
The increase represents a 35% jump year-on-year, a 61% increase compared to pre-COVID 2019, and is the highest net FDI inflow since 2002.
The sharp increase in FDI reflects efforts in recent years to establish a business-friendly environment and a coordinated strategy for sustainable growth. The result is evident in the overall growth of the Greek economy and confidence among foreign investors in the future growth of Greece.
On the heels of this growth and with incredible opportunities in the region multiplying, Joseph Sassoon Group is set to host the American Mediterranean Investment Forum to re-engage American businesses and investors in the region. The forum will offer entrepreneurs, startups and SMEs the chance to engage with investors, global industry leaders and senior government officials to explore possible collaboration and funding opportunities.
More importantly, the forum will help participants identify and address the challenges facing foreign investors in the region. American tech companies and others from across the U.S. business sector will demonstrate and share skills, experiences, and services that will benefit regional markets.
For the first time, U.S. and Israeli tech companies will share how their collaborative efforts are able to offer added value to the Mediterranean region, and to Greece in particular. Former Secretary of State Mike Pompeo will address the forum as a keynote speaker, and he will also partake in a panel discussion on how to counter external threats to the region, such as those posed by China, that will undermine economic growth and stability.
One of the primary architects of the Abraham Accords, Secretary Pompeo will discuss the importance of the agreements and how through trade, scientific collaboration and cross-border investments, this peace agreement is already paying dividends for all members. The secretary will also offer a positive vision of the future and detail what Greece can learn from this accord for its own economic security and stability.
Some of Israel, Greece and the U.S.'s leading business, investment and political figures are expected to attend the forum, which is to be held at the Stavros Νiarchos Foundation Cultural Center (SNFCC) in Athens, Greece on September 27th, 2023.
Mr. Pompeo commented in a statement released today: "I am looking forward to joining David Sassoon and the Joseph Sassoon Group team, along with everyone else in Athens, at this important forum. Greece is a vital strategic partner and a great friend to the U.S., and I am looking forward to furthering our special relationship."