Haymarket Media US Announces Key Leadership Transitions
Santarpia Retires as CFO; Borella Named Successor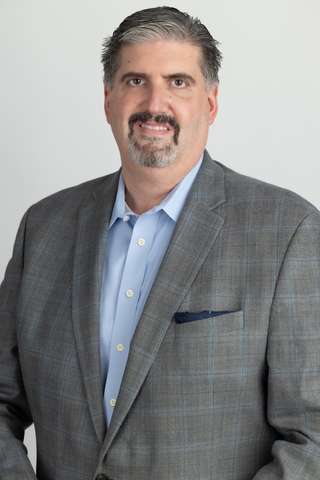 November 14, 2023 09:33 AM Eastern Standard Time
NEW YORK–(BUSINESS WIRE)–After 10 years as Haymarket Media's Chief Financial Officer, Donna Santarpia has retired. "Throughout her tenure as CFO, Donna set an exceptional standard with her insightful leadership and guidance, playing a pivotal role in Haymarket's US strategic growth and success," said Haymarket Media CEO Lee Maniscalco. "Her leadership has been instrumental in strengthening the company's financial health and stability, helping launch the Advisor family of digital resources for medical specialists and handling a number of key divestitures and acquisitions such as SC Media, Compliance Week and NACE. She helped us make a smooth transition from print to digital while navigating the COVID-19 crisis and emerging from the pandemic as a stronger and more resilient company."
"I am confident that the collective expertise, vision, and dedication of our leadership team will continue to drive Haymarket Media's success."Post this
Chris Borella will succeed Donna as Haymarket Media's CFO. Chris comes to Haymarket with more than 25 years of financial leadership experience in WPP companies, specifically at Ogilvy Health, BAV Group, and VMLY&R, a global marketing company. His proficiency in financial management, combined with his understanding of the industry's dynamics, positions him as a valuable addition to the Haymarket Media US leadership team.
"I am very excited and honored to join Haymarket Media, home to many iconic brands," Borella said. "I look forward to partnering with Lee and the leadership team in their growth ambitions."
"Chris' extensive financial expertise and understanding of the healthcare and media industries will be instrumental in advancing Haymarket's growth strategy," Maniscalco said. "We look forward to the valuable insights and leadership he will bring to our team."
In addition to naming a new CFO, Haymarket is announcing leadership changes within its PRIHealthcare Solutions (PRI) and Business Media Group divisions.
Tammy Chernin, who has served as General Manager of PRI for nearly 10 years, will move into a new role as SVP, Strategic and Scientific Services. Under her leadership, PRI has achieved major wins by securing agency of record work for top clients and evolved its offerings from print-oriented tactics into innovative, market-leading digital solutions with cutting-edge data reporting and creative excellence. A pharmacist by training, Tammy has a unique ability to understand customers' clinical perspectives as well as their business needs. Tammy's new role will leverage her unique combination of scientific and commercial expertise to translate client business objectives into actionable content plans.
Jamie Alexander will take on the role of General Manager at PRI, utilizing her strong agency and digital expertise and commercial presence to boost PRI's growth. Haymarket welcomes Jamie back to Haymarket after three years at Symbiotix, where she rose to the level of Senior EVP, Head of Promotional Medical Communications. Jamie's extensive industry knowledge and experience will be instrumental in driving the continued growth and success of Haymarket Media's healthcare solutions division.
Steve Madden, who has served as VP and General Manager of the Business Media Group since 2020, will move into a new role as VP, Business Media Content. Steve will head up the editorial arm of Business Media and drive revenue through new content streams while optimizing our existing events and developing ideas for new events that speak to the brands and their markets.
Denise Robbins will step into the role of VP, Digital Publishing and Media to lead the Business Media Group. Denise is an innovative marketing executive known for her ability to visualize solutions, build strategic partnerships, and collaborate with stakeholders and boards to drive both B2B and B2C revenue. She has spent over 15 years in executive leadership and the C-suites of private equity-backed and public companies including NewBay Media, Gannett and the New York Times.
"These appointments reflect our commitment to fostering innovation and growth within our organization," said CEO Maniscalco. "I am confident that the collective expertise, vision, and dedication of our leadership team will continue to drive Haymarket Media's success."
About Haymarket Media, Inc.
Haymarket Media, Inc. is an award-winning specialist content and information company. With 24 market-leading media brands, Haymarket offers unmatched expertise and insight through balanced, relevant, original content across a spectrum of media channels. Haymarket is home to highly regarded health care professional brands such as The Clinical Advisor, Dermatology Advisor, and MPR (Monthly Prescribing Reference) among a portfolio of HCP-focused, specialty-specific websites, as well as the esteemed business media titles including PRWeek, MM+M (Medical Marketing + Media), Campaign and McKnight's Long Term Care News.
Haymarket Media, Inc. is the US division of Haymarket Media Group, a privately-owned media, data and information company, producing remarkable content for specialist audiences across the world. The company has 1,500 employees across offices in the UK, US, Hong Kong, Singapore, India and Germany. Haymarket's portfolio consists of more than 70 market-leading brands including What Car?, Campaign, MyCME and Asian Investor. Through live, digital, print, education, data, tech services, video and audio, Haymarket's brands inspire, inform and empower clients and communities internationally.
Contacts
Helena Lonergan
646.638.6070
[email protected]
Source : https://www.businesswire.com/news/home/20231113757276/en/Haymarket-Media-US-Announces-Key-Leadership-Transitions