Dar signs the UAE Climate Responsible Companies Pledge, as UAE accelerates climate action ahead of COP 28
06.10.23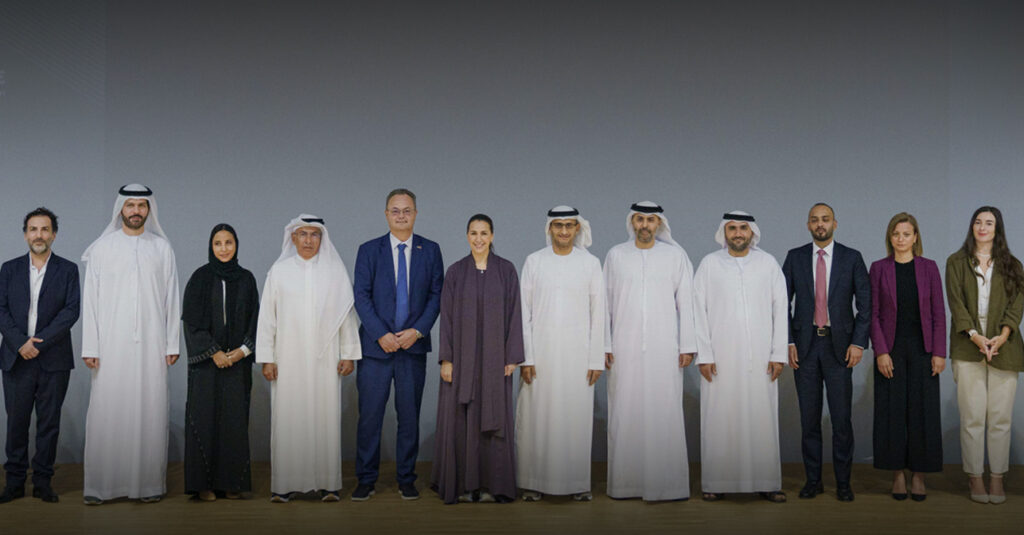 Sustainability
On September 28th and during the course of the United Arab Emirates' 12th National Dialogue for Climate Ambition (NDCA), Dar joined 11 other companies in signing the UAE Climate Responsible Companies Pledge.
The pledge is an initiative launched by the UAE's Ministry of Climate Change and Environment with the objective of enhancing and increasing private sector engagement in the country's drive towards decarbonization, under the direction of the UAE Net Zero by 2050 Strategic Initiative.
By signing the UAE Climate Responsible Companies Pledge, Dar has committed to further stepping up our efforts to combat climate change and support the UAE government in reaching net zero by 2050. The pledge dictates a series of actions, including:
measuring and reporting our greenhouse gas emissions in a transparent manner, developing measurable plans to reduce our carbon footprint where possible,
factoring in climate change mitigation and adaptation measures as core principles of our businesses and operational models,
encouraging stakeholders to actively take part in climate action to help the UAE reach net zero by 2050, and
adopting an all-inclusive approach that engages youth, women and vulnerable segments of society in developing our net zero plans.
The latest session of NDCA – a monthly stakeholder forum organised by the Ministry to raise sector climate ambition – was held under the theme "Innovative Financing through National Carbon Registry," drawing over 250 representatives of governmental and business entities.
Addressing the collective audience, the Minister of Climate Change and Environment Mariam bint Mohammed Almheiri called on UAE businesses to mainstream sustainability into all their operations as a pathway for unlocking inclusive climate solutions, especially as the UAE prepares to host COP 28 "with the goal of delivering the most inclusive and solutions-driven COP summit." Commenting on the pledge itself, the Minister explained that "businesses that have taken the pledge have committed to stepping up collective efforts to combat climate change, measure and report greenhouse gas emissions in a transparent manner, develop solutions to reduce emissions, and share their plans with the government to achieving our net zero goals."
The pledge builds on Dar's prior engagement, signed in 2021, with the World Green Building Council Net Zero Commitment, which is informing Dar's shift to net zero across all of its operating offices. It also aligns with our commitment to supporting our clients on their own decarbonization roadmaps and using our expertise to inspire others in our region to take action towards decarbonizing the built environment and ensuring a more sustainable future, for all.  
Source : https://www.dar.com/news/details/dar-signs-the-uae-climate-responsible-companies-pledge,-as-uae-accelerates-climate-action-ahead-of-cop-28-?org=news