Dar honoured for Engineering News Record ranking at the India Construction Festival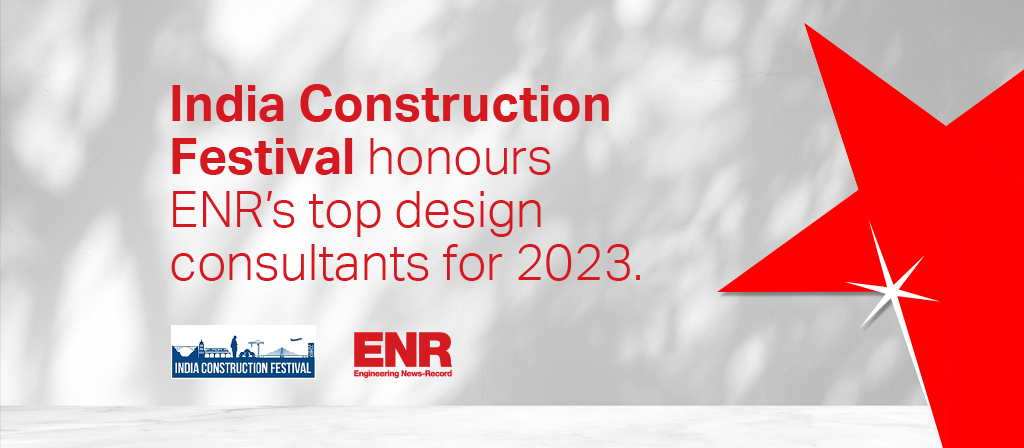 Award- 16.10.23
On October 12th, Engineering News Record (ENR) – in partnership with India's Construction World Magazine and the FIRST Construction Council – hosted the India Construction Festival, including a recognition banquet for representatives of firms ranked on the Top 225 International Design Firms for the past year. During the ceremony, Dar – representing the global collaborative of Dar Group companies – received an award for ranking 10th among international design firms globally (ENR 2023).
The ceremony celebrates achievements in construction and provides a venue for the world's largest and most successful design consultants and contractors to make connections with government and industry leaders.
 The India Construction Festival also spotlighted business environment and partnership opportunities in India. With a national infrastructure pipeline worth $1.4 trillion of infrastructure spending over the next five years, India is one of the fastest growing major construction markets in the world. Within such a context, the festival served as a high-profile gathering of the top government officials, policymakers, infrastructure stakeholders, and analysts and finance experts to discuss, network and evaluate the massive development options in India.
Source : https://www.dar.com/news/details/dar-honoured-for-engineering-news-record-ranking-at-the-india-construction-festival?org=news